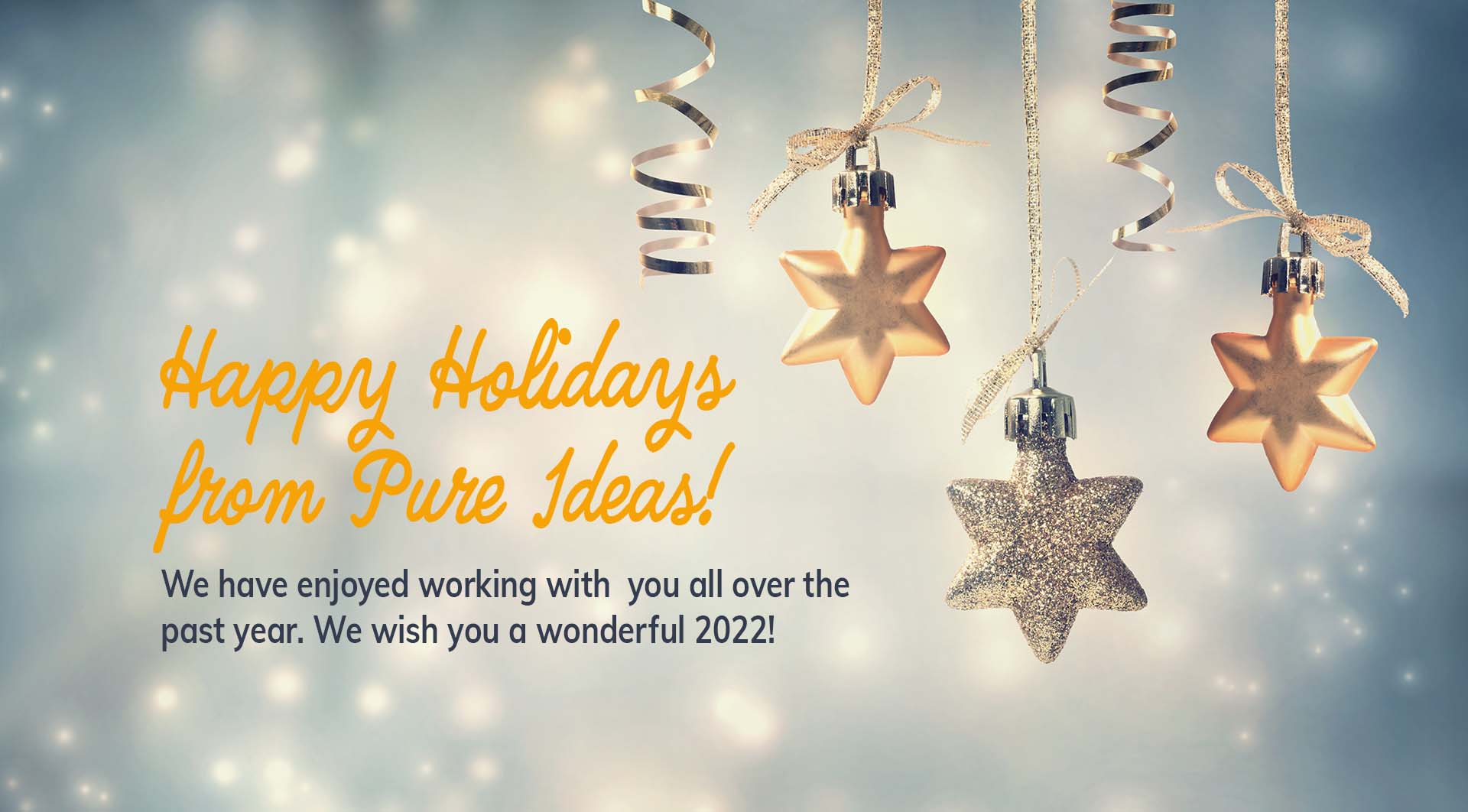 Another year of Pure Ideas:
2021 has been another whirlwind of a year! Just like you, we have had to adapt and improvise due to Covid-19. But with these adaptions we have some great news we would like to share with you.
A message from Katia Douglas, Commercial Director, Pure Ideas
"We have really enjoyed interacting both with existing and new clients during the past year and we look forward to seeing how those relationships continue to develop in 2022. Many of our clients are involved in exciting innovations and it is a pleasure to be part of their journey"
Expanding the Pure Ideas Community:
We have been happy to continue to grow our team by welcoming our new renewals paralegal, Louise Cook and Lizzee Axon-Tollington, our senior administrator in client care. We're looking forward to welcoming new team members in 2022!
We have also enjoyed our partnership with Coventry & Warwickshire Chamber of Commerce and look forward to future collaboration. We're particularly looking forward to our webinar on 25 January on "How to commercialise and protect your ideas and innovations". If you would like to sign up, please click here.
"It is great to see how progressive the lovely team at Pure ideas are! I have enjoyed our collaboration through 2021 and look forward to collaborating again through 2022." – Alex Kerr, Membership Advisor, Coventry & Warwickshire Chamber of Commerce
Launch of our Podcast:
In September we launched our first podcast! We look forward to releasing our podcast episodes in the New Year with some great new topics and guests in the line-up. We love to see you all engaging with us across all social media platforms on the episodes. Tune into our Christmas Special below hosted by Danni and Sam:
End the year with our top reads:
As the year comes to a close, we would like to thank all of our clients, partners and teams for their contributions in the last 12 months and we wish you Happy holidays and a wonderful New Year from all of us at Pure Ideas. We look forward to working with you all in 2022.